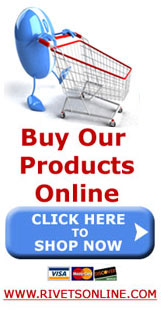 Contact Jay Cee Sales and Rivet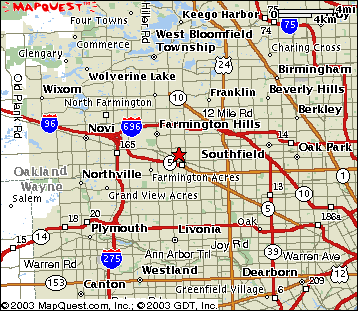 Contact Information:
Jay-Cee Sales Inc.
32861 Chesley Dr.
Farmington, Mi 48336
Toll Free: 888-JC-RIVET
Phone: 248-478-2150
Fax: 248-478-6416
Email: sales@rivetsinstock.com
Our promise:
You, our Customer, are the reason we're in business. It is our quality, service and desire to please that makes Jay-Cee Sales & Rivet your #1 choice.
Jay-Cee Sales & Rivet maintains the nation's largest in-stock inventory, supplying rivets and special fasteners since 1948! We take great pride in offering any type, any metal, any size to fit your rivet needs. We also offer a full line of rivet tools and accessories. Jay-Cee Sales & Rivet gives you same day service on most orders. Order it today, we'll ship it today!
On behalf of Jay-Cee Sales & Rivet we thank you for this opportunity to serve you. For added convenience and speed in ordering feel free to use our fax number or call Toll Free today at 888-JC-RIVET (527-4838) .