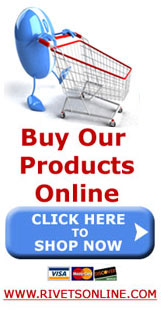 Standard Riveting Burrs and Washers
Standard Burrs and Washers
Jay-Cee Sales and Rivet Inc. offers a large in-stock supply of standard riveting burrs and washers. For more information or to place your order, Call us today!
Standard Rivet Burrs and Washer Specifications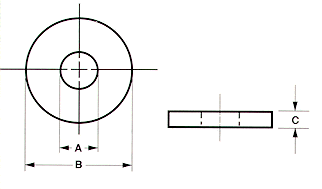 Notes:Burrs supplied in steel, aluminum and brass. Other sizes and materials quoted on request.
Note: Not responsible for errors in data tables. Please check with our sales department to confirm specs.
Recommended Burr for Rivet Diameter
Inside Diameter A
Outside Diameter B
Thickness C
Min.
Max.
1/8
0.14
0.437
0.036
0.065
9/64
0.156
0.437
0.036
0.065
3/16
0.203
0.500
0.036
0.065
1/4
0.265
0.625
0.036
0.065